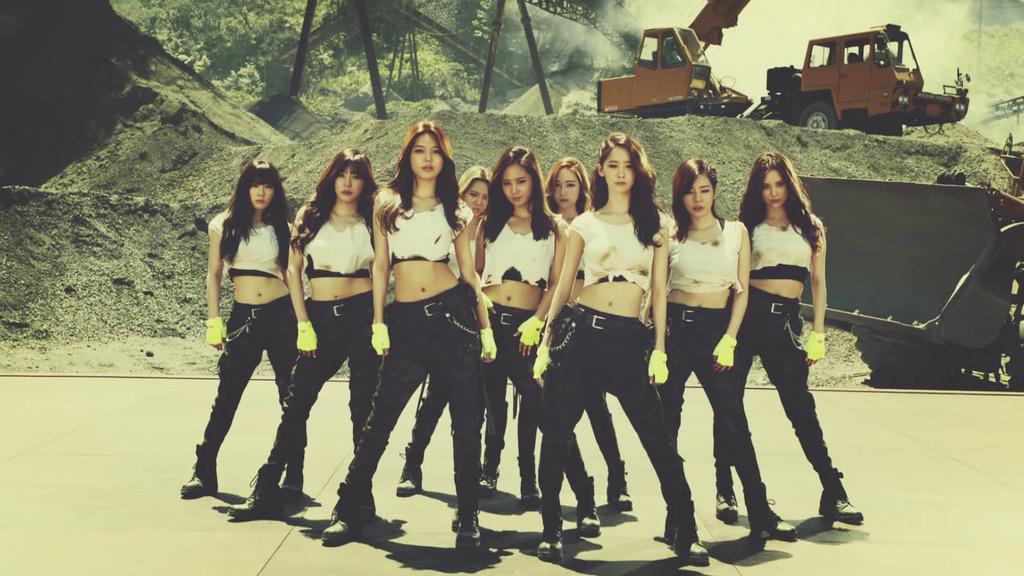 I'M BACK,PALS!
FFFF YAAAASSSH, June 22,2015 … Today is driving me insaneeee! After 2 days before there were some of Jessica's screen caps from CMIYC MV, Finally .. TODAY! TODAY IS THE DAY THAT OT9 MAKES EM' COMEBAAAAAAAAAACK. So how long have we missed ot9 ? Its like almost 9 months. This is so unprediccable, like " Surprise bitches, do you miss us?"
So it began from Oricon bar which leaked OT9 ver. of CMIYC MV then someone named battlehunger uploaded it in Youtube. WHOEVER YOU ARE, GOD BLESS YOU BATTLEHUNGER! The word OT9 is sacred nowadays. Some still using it, some are trying to moving on to OT8, and some are getting rid of it. 'til today, when the rest of OT9 stans cheering like a born new fans, there are K-Sones that mostly OT8 stans are judging that so called OT9 comeback. I never like this idea of fandom become one-sided, ot9 side;ot8 side;Jessica side; and fuck-their-bond-were-fake-so-im-done-with-this-fandom side. And i hate when people are blaming Jessica, she was kicked out not leaving the group. But whatever, we don't really know what was happening, there were two sides of story.
Like finally the fandom can spazzing peacefully after this Catch Me If You Can OT9 vers leaked. At least it's the last one MV Jessica ever featured in. Hopefully, this leaked MV brings joy to the rest of fandom. Maybe some of you aren't happy at all, but others may.